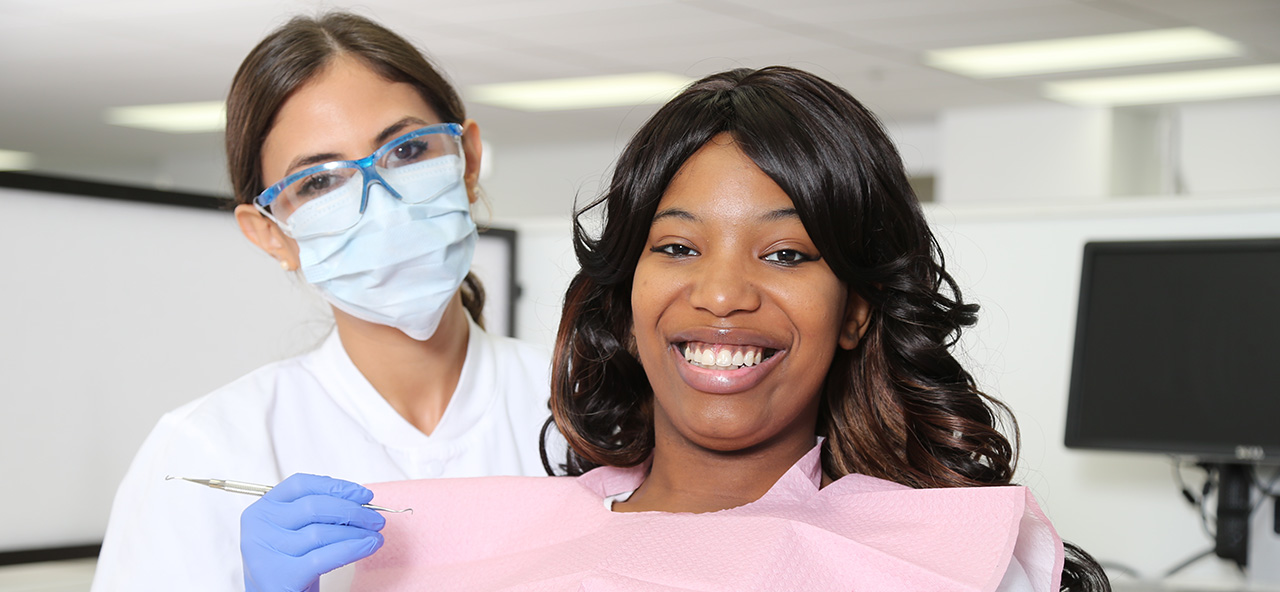 At Detroit Mercy, we offer several programs beyond the D.D.S. degree to help prepare you for a specialty in clinical practice or career in academia, research or administration.
Our programs thoroughly train graduates in the fundamentals of each discipline.  Please take a moment to browse the options available to you.
Graduate programs in:
Advanced Education in General Dentistry (AEGD)

The Detroit Mercy Dental AEGD program is a 12 month (PGY1) program with an optional second year (PGY2). The AEGD program is in affiliation with Ascension Macomb-Oakland Hospital. Residents provide comprehensive and emergency care to patients with complex medical and/or dental conditions. The program shares faculty, clinical facilities and training with other Detroit Mercy Dental graduate programs. Residents are exposed to aspects of dentistry including advanced treatment planning, surgical and restorative aspects of implant dentistry, periodontal surgery, pediatric dentistry, complex prosthodontic treatment, advanced dental alveolar surgery, treatment of medically compromised patients, and TMJ disorders. The AEGD program includes a one month OMFS rotation and a family medicine rotation. 
Endodontics

The program is designed to satisfy in 24 (total) months the educational requirements for certification of eligibility for limitation of practice in endodontics, and examination by the American Board of Endodontics. Beyond the skills of a competent dentist, the student is expected to develop those skills and procedures consistent with the role of a specialist in endodontics, including vital pulp therapy, non-surgical endodontic therapy, emergency care and surgical endodontic therapy—apicoectomy, root-end filling, root amputation and curettage, to name a few.
Periodontics
The Periodontics Graduate Program at the University of Detroit Mercy is a 35-month full-time comprehensive program that offers a Certificate in Periodontics and a Master of Science.
Orthodontics
The Graduate Orthodontics Program at the University of Detroit Mercy School of Dentistry is committed to the concept of excellence in Graduate Orthodontic Education. The achievement of excellence demands, in part, a balanced program consisting of advanced instruction in diagnosis and treatment planning, clinical treatment, and the psychological and biological aspects of human growth and development. The fulfillment of such a concept also demands a dynamic and dedicated faculty, as well as a variety of active affiliations with medical and dental diagnostic and treatment centers in the Metropolitan Detroit area.
Thesis Advisory Committee (TAC) Policy for Residents
Click here to review the TAC policy for residents enrolling in MS These Programs.